Craig Hughes

Broker / Owner

in Cookeville, TN
Associate Information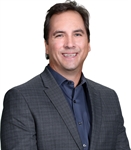 Professional Designations
PSA
Expertise Types
Agri Business, Buyer Broker, Commercial, Farms, Land, Other, Property Management, Rural Land
BROKER/OWNER of NextHome Investment. As a full-time professional real estate broker since 2011, I aim to develop long-term mutually beneficial relationships with everyone associated with our company, including clients, vendors, and associates.
We created NextHome Investment to elevate the experience within the Personal Real Estate space. Our corporate compass below outlines who we are:
Our Corporate Compass is our firm's navigational beacon. This living document shapes our principles and directs our daily efforts and long-term goals. We rely on our principles to guide our interactions with our clients, customers, and peers. These principles represent our core values, reflected daily by everyone associated with our firm.
1. We are in the trust business. Words like fiduciary, integrity, character, and honesty are the currency of our company. These pillars are the foundation that creates our lifelong partnerships.
2. Our conduct exemplifies a superior professional standard, delivering virtuous service. This benchmark is the expectation throughout our team, vendors, and business partners.
3. Continuous education, the embracement of technology, along with constant curiosity shapes our efforts and perspectives. These fundamentals provide guidance and strategies that result in achieving our clients' goals, placing their best interests above all else including our own.
4. We treat each person with respect as we would want our family members to be treated. Clients all have different objectives, timelines, and means. Understanding different life stages and aspirations are paramount to achieving our clients desired outcome.
Our success is a product of helping you accomplish your goals. Our focus isn't on being the most award-winning real estate company, it's on you. Sometimes as advisors, sometimes as a friend but always from the perspective of what is in your best interests. Give us a call and allow us to share with you how we are elevating the personal real estate experience.
Craig Hughes
931-284-9098(O)/931-284-2829(C)
Real Estate Services Company